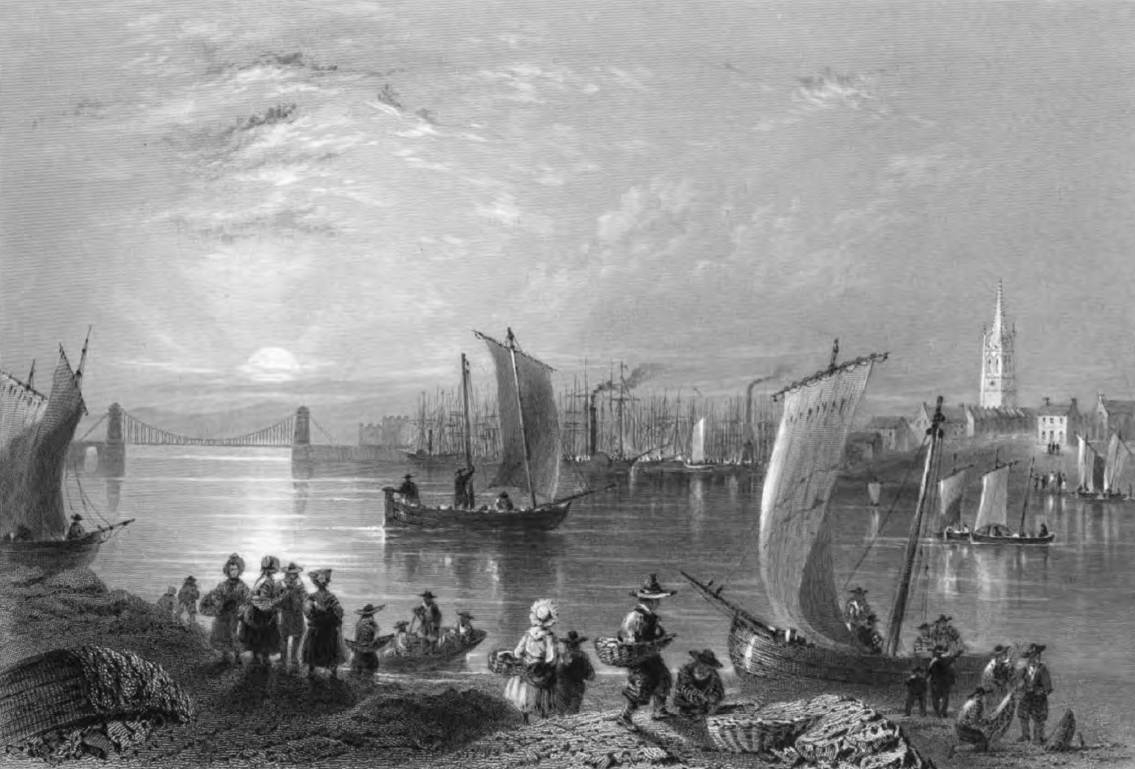 From Aberdeen, Frederick Douglass and James N. Buffum headed back south. Their first stop was Montrose, where they again addressed a meeting at Henry Hyslop's Chapel on the corner of John Street and Market Street on the evening of Monday, 9 March.

Their visits to Montrose were not without incident. Speaking in Dundee on 10 March, Buffum
referred to the conduct of the Rev. Mr Nixon, Free Church minister, Montrose, to whom he had been favoured with a letter of introduction;  but who, so far from aiding them, had in the public street, taken to task the minister of another body for granting them the use of his church. Mr Nixon was said to be the Lion of the North, and a person who was ready enough to advocate a cause, if there was any good grounds on which to offer a defence, but he had never come forward to meet them manfully, although he had endeavoured privately to injure their cause.1
---
ANTI-SLAVERY DEMONSTRATION. – Messrs. Douglass and Buffum again delivered another lecture on Monday last, in Mr Hyslop's chapel, to an overflowing and respectable audience, who listened with profound and earnest attention to the eloquent and impressive appeal which was made by Mr Douglass. His remarks were confined chiefly to the conduct of the Free Church in holding fellowship with the slaveholding states; and he certainly did expose their gross inconsistency, not to mention their actual dishonesty in a style of manner which was actually thrilling. There certainly requires no appeal to excite our horrors of slavery, or to interest a Britain in any scheme which is calculated to relieve so many millions of our brethren from their horrid and unnatural position as slaves. But it requires an appeal to be made, in the manner which these parties are now doing, against the Free Church, who would dishonour and throw discredit on their principles and character, by allowing their practice in this matter so utterly to condemn their professions of purity and freedom. It cannot be denied that by accepting the slave-states' money, the Free Church virtually gives their silent acquiescence to the system. This is the only inference which can be drawn from their conduct, and it is one so opposed to their principles and professions – so abhorrent to the feelings of any humane and liberal mind – and so foreign to the wishes and sentiments even of the majority of their own members, that sooner or later the stain must be effaced from their conduct; and the sooner, therefore, they do it with a good grace, the better for their cause, and the more dignified for themselves.
Montrose Standard, 13 March 1846 (repr. Liberator, 24 April 1846).
Notes
Anti-Slavery Soiree: Report of the Speeches Delivered at a Soiree in Honour of Messrs Douglass, Wright, & Buffum, Held in George's Chapel, Dundee, on Tuesday the 10th March, 1846 (Dundee: D. Hill, 1846), p. 31.